Horst Hallensleben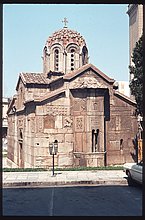 The current focus of DiFaB is the digitisation of the private slide collection of the German art historian Horst Hallensleben (1928-1998). The collections contains around 100 000 photographic images that were taken mainly by Hallensleben himself during his numerous travels in the 1960s to 1990s.
The Byzantine monuments make up ca. 50 000 individual images; to date over 3600 slides of objects in Greece, Armenia, Georgia and Turkey have been digitised and are available in PHAIDRA

Marcell Restle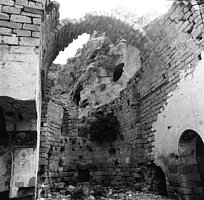 Nearly 400 photographic images from the comprehensive research of Marcell Restle in Cappadocia have been digitalised and are available in PHAIDRA.
| | | |
| --- | --- | --- |
| | | (Kopie 1) |
DiFaB
Department of History of Art
University of Vienna
Universitätscampus Hof 9
Spitalgasse 2
1090 Vienna
T: +43-1-4277-414 43
E-Mail